Tabetha Noel-Ratcliff is a 15 year-old girl who has always dreamed of playing in the marching band.
The freshman at Northwest High School had practiced the French horn for years, and she wanted to make the switch to the mellophone, a similar instrument musicians prefer for marching. Unfortunately, her right hand was not quite up for this.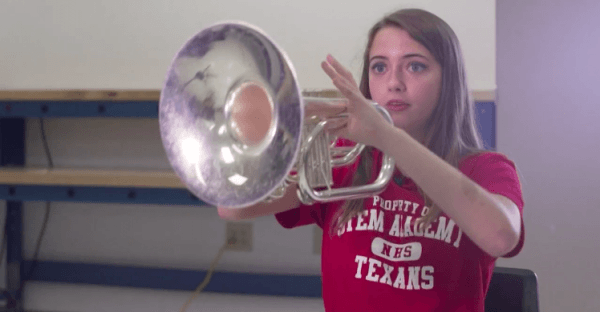 Tabetha was born with symbrachydactyly, a condition that means while she has full control over her right arm, her hand and fingers aren't fully developed. As you can imagine, this makes playing an instrument very hard.
"It's a little more bumps, up and down," she said. "Makes it harder to play, and also it's just harder to balance."
Seeing how much Tabetha was struggling, her band teacher reached out to the school's STEM-focused robotics teacher, who immediately knew the student to go to. Clark Strong is a 16 year-old student who had never met Tabetha, but he was still eager to help her. He has been mastering the 3-D printing ever since his grandfather gave one to him a few years ago, and he immediately agreed to take on the project without receiving class credit for it.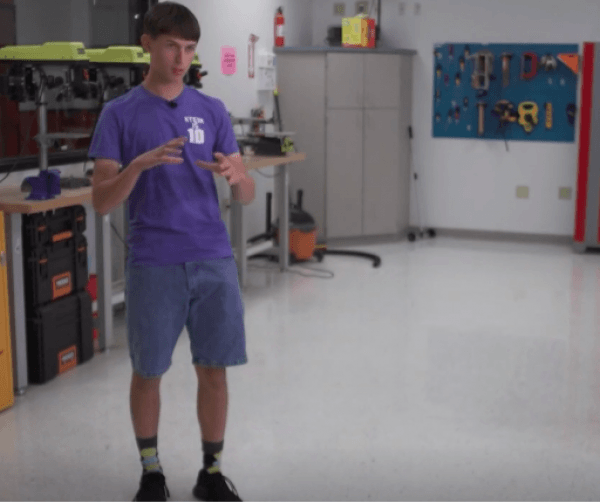 After studying the way Tabetha played, Clark designed a prosthetic that would help her balance her instrument. Using his 3-D printer, Clark then made a hard plastic device that Tabetha now uses to follow her dream of playing music in the marching band.
"If there weren't people that did stuff out of the kindness of their heart, I wouldn't have a prosthetic," she said. "I wouldn't be doing as good in band."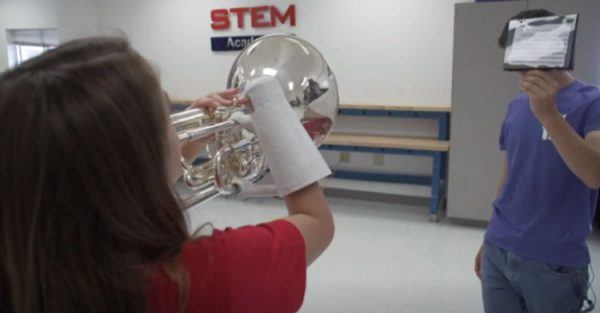 Clark was touched to see Tabetha actually participating in the marching band thanks to his creation.
"To know that you're able to help someone, it's very rewarding," he said.
His feelings watching Tabetha were even stronger because his grandfather could not be there.
"He passed away a little over a year ago," Clark said. "It has been very helpful to be able to sort of carry on his legacy in this 3-D printing. And it's kind of why I keep doing it: to be able to help others, but to also honor him."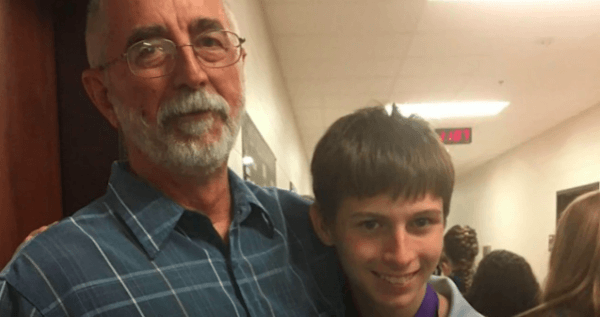 Find out more in the video below.