The 2003 hit series "NCIS" has been going for a solid 16 seasons and although we've lost a ton of our favorite characters — the show must go on!
Naval Criminal Investigative Service Special Agent Leroy Jethro Gibbs leads a group of colorful personalities in investigating crimes — ranging from murder and espionage to terrorism — that have evidence connected to Navy and Marine Corps personnel.
Honestly, after this many seasons we can't be the only one who struggles to keep up with the famous rules of Leroy Jethro Gibbs.  They're randomly mentioned and its nice to have a list, right? 
Also, we must do everything to avoid a famous Gibbs head slap.
Some of them might sound like common sense, but at the same time they're kind of applicable to life in general.
Take a look:
Rule 1: Never let suspects sit together.
"Yankee White" (Episode 1, Season 1)
Other Rule 1: Never screw over your partner.
"Blowback" (Episode 14, Season 4)
Rule 2: Always wear gloves at a crime scene.
"Yankee White" (Episode 1, Season 1)
Rule 3: Never believe what you are told. Double check.
"Yankee White" (Episode 1, Season 1)
Other Rule 3: Never be unreachable.
"Deception" (Episode 13, Season 3)
Rule 4: Best way to keep a secret. Keep it to yourself. Second-best, tell one other person—if you must. There is no third best.
"Blowback" (Episode 14, Season 4)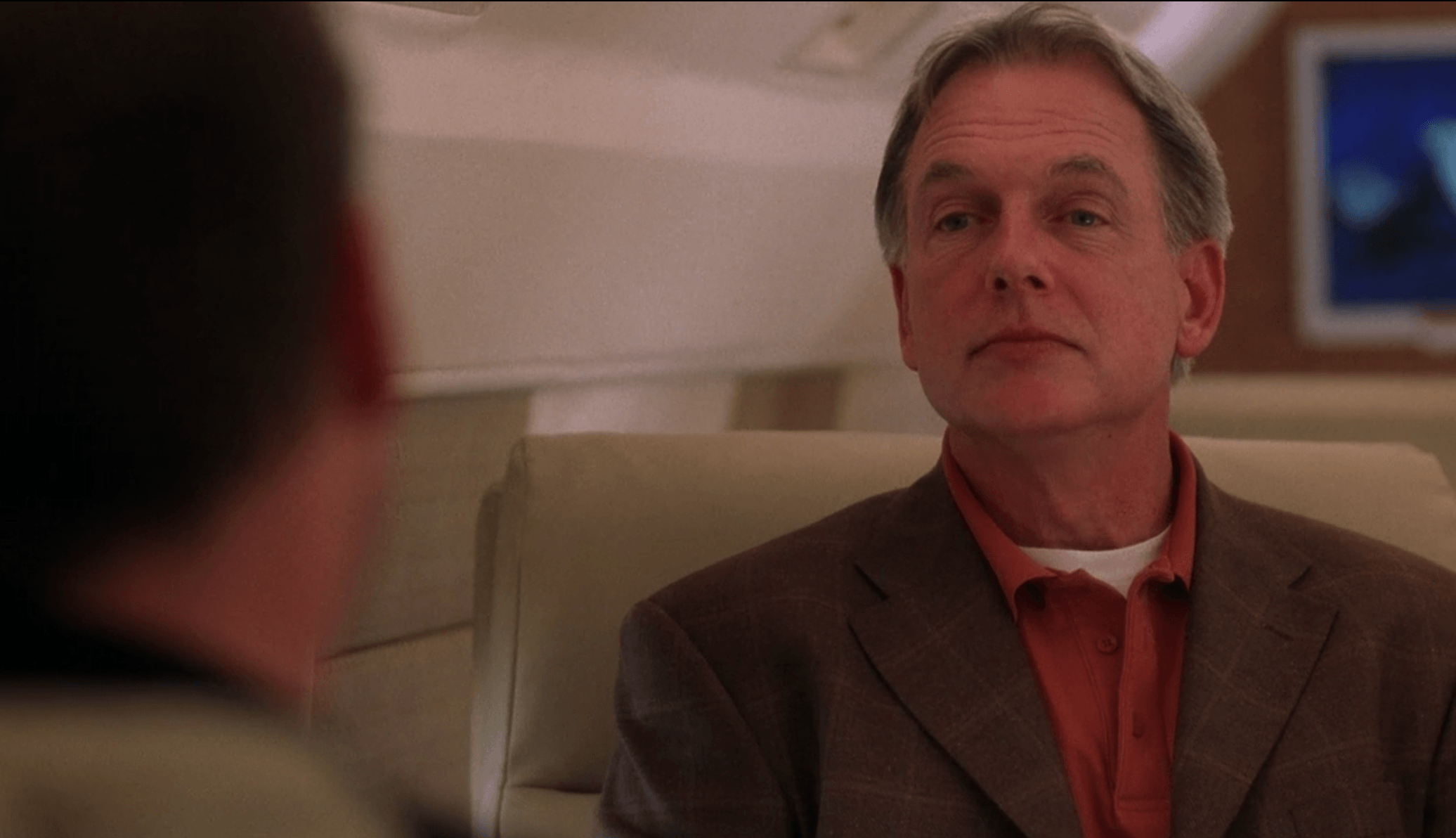 Rule 5: You don't waste good.
"Baltimore" (Episode 22, Season 8)
Rule 6: Never say you're sorry.
"Flesh and Bone" (Episode 12, Season 7)
Rule 7: Always be specific when you lie.
"Reveille" (Episode 23, Season 1)
Rule 8: Never take anything for granted.
"Probie" (Episode 10, Season 3)
Rule 9: Never go anywhere without a knife.
"One Shot, One Kill" (Episode 13, Season 1)
Rule 10: Never get involved personally on a case.
"Obsession" (Episode 21, Season 7)
Rule 11: When the job is done, walk away.
"Semper Fidelis" (Episode 24, Season 6)
Rule 12: Never date a co-worker.
"Enigma" (Episode 15, Season 1)
Rule 13: Never involve lawyers.
"Collateral Damage" (Episode 7, Season 6)
Rule 14: Bend the line, don't break it.
"Anonymous Was A Woman" (Episode 4, Season 11)
Rule 15: Always work as a team.
"Leap of Faith" (Episode 5, Season 5)
Rule 16: If someone thinks he has the upper hand, break it.
"Pyramid" (Episode 24, Season 8)
Rule 18: It's better to seek forgiveness than ask permission.
"Silver War" (Episode 4, Season 3)
Rule 20: Always look under.
"The Artful Dodger" (Episode 17, Season 12)
Rule 22: Never, ever bother Gibbs in interrogation.
"Smoked" (Episode 10, Season 4)
Rule 23: Never mess with a Marine's coffee if you want to live.
"Forced Entry" (Episode 9, Season 2)
Rule 27: Two ways to follow someone. First way, they never notice you. Second way, they only notice you.
"Jack-Knife" (Episode 15, Season 7)
Rule 28: When you need help, ask.
"Blood Brothers" (Episode 10, Season 13)
Rule 35: Always watch the watchers.
"Baltimore" (Episode 22, Season 8)
Rule 36: If it feels like you're being played, you probably are.
"Nature of the Beast" (Episode 1, Season 9)
Rule 38: Your case, your lead.
"Bounce" (Episode 16, Season 6)
Rule 39: There is no such thing as a coincidence.
"Obsession" (Episode 21, Season 7)
Rule 40: If it seems like someone's out to get you, they are.
"Rule Fifty-One" (Episode 24, Season 7)
Rule 42: Never accept an apology from somebody who just sucker-punched you.
"Psych Out" (Episode 16, Season 9)
Rule 44: First things first, hide the women and children.
"Patriot Down" (Episode 23, Season 7)
Rule 45: Left a mess I gotta clean up.
"Rule Fifty-One" (Episode 24, Season 7)
Rule 51: Sometimes you're wrong.
"Rule Fifty-One" (Episode 24, Season 7)
Rule 62: Always give people space when they get off an elevator.
"Double Back" (Episode 13, Season 11)
Rule 69: Never trust a woman who doesn't trust her man.
"Devil's Triangle" (Episode 7, Season 9)