Adorable Baby Koala Holds It's Mom As She Undergoes Surgery
Adorable photos are going viral this week showing the moment a baby koala held it's mother as she underwent surgery. The baby refused to leave it's mother's side during the surgery, holding onto her the entire time, and photos of it's behavior are touching the hearts of internet users everywhere.
Koalas are known for being fluffy, cute little creatures who sleep for 23 hours a day. Mother koalas carry their young around in a little pouch on their front, which makes them a marsupial rather than a typical mammal. Baby koalas are known for being some of the cutest animals in the world, but this little one might be the most adorable of them all.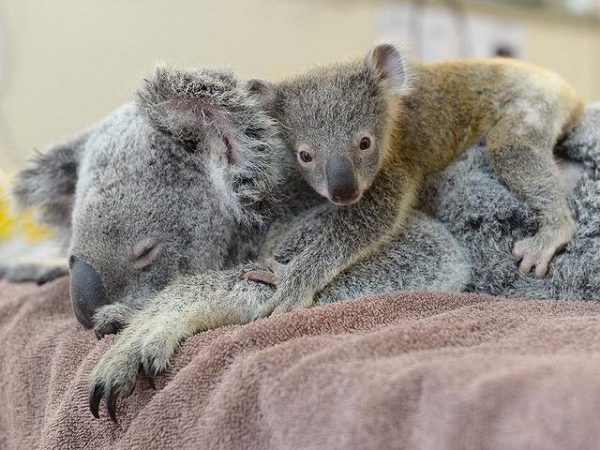 The photos of the baby koala holding it's mother during surgery were shared to Facebook by comedian Marty Fields.
"Lizzy the koala was taken to a wildlife hospital in an Australian zoo, with her son holding on to her side. Lizzy had been hit by a car," Fields captioned the photos. "Her little boy, Phantom, only 6-months-old, was luckily unharmed and screamed when they tried to remove him from his mother."
"Lizzy suffered a collapsed lung that required emergency surgery. Phantom continued to hold on and would not leave her even during the operation," the comedian continued. "Lizzy survived the surgery and is currently recovering with Phantom by her side. Please take a minute and share these wonderful images of animal's ability to love."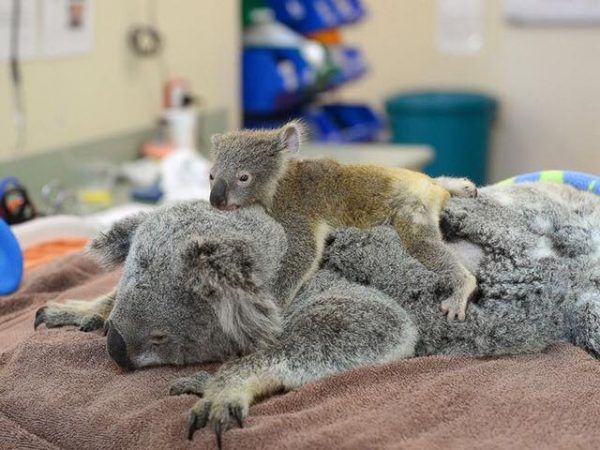 The photos serve as a reminder of how much babies love their mothers, and as humans, we can learn a lot from this as well. If this doesn't make you want to give your own mother a call, I don't know what will!