Disturbing Moment Enormous Spider Catches Bat In It's Web And Goes In For The Kill
Some disturbing photos are going viral this week showing the moment a giant spider caught a bat in his web on a Texas farm and prepared to eat it.
Annette Alaniz Guajardo of Poteet, Texas was leaving home for work recently when she noticed the scene unfolding. She saw that the bat had become entangled in the web of a banana spider despite being nearly double the arachnid's size. When she got home from work later that day, Annette saw that the bat was dead.
"I love the country," Annette wrote as she shared images of the spider and bat on Facebook.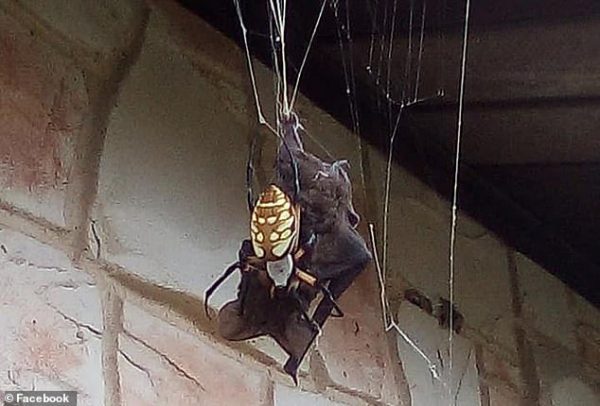 Though the spider had just enjoyed a huge meal, Annette still brought her dogs inside just to be safe. The images have since gone viral terrifying people all over the globe.
"We now know what nightmares are made of: huge spiders eating bats!" wrote Vladimir William, with another person commenting, "So these are the kind of things you see happen in Brazil, Thailand, or some kind of foreign jungle place like that, but this was outside of Annette Alaniz Guajardo house in POTEET TEXAS."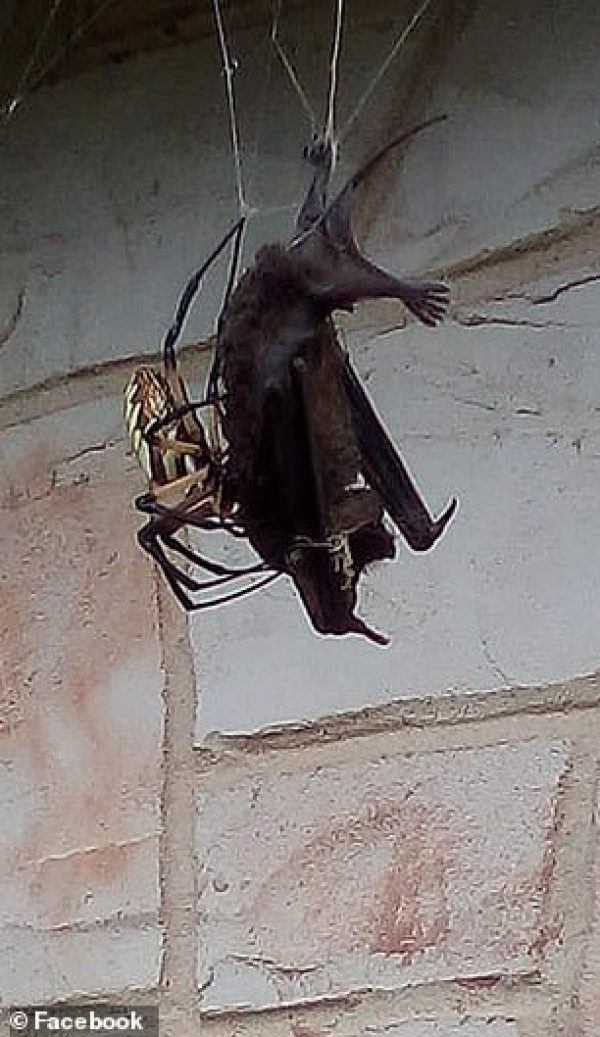 "I've had one at my ranch bigger. Eating a black bird," a third social media user ominously added.
While banana spiders are venomous, their bites on humans will only cause a slight redness and pain that is less severe than a bee sting. They are able to spin webs up to six foot in diameter the site reports, and they are often found in forests and on walking trails.