62 Year-Old Looks Decades Younger After Stunning Makeover
LaDawn is a 62 year-old woman from Dallas, Texas who decided to treat herself to a makeover in honor of Mother's Day and her daughter's upcoming wedding. She decided to travel all the way from Dallas to Minneapolis, Minnesota just so that she could go to the salon of Christopher Hopkins, better known as The Makeover Guy.
Christopher specializes in performing incredible makeovers for women over the age of 45, so LaDawn knew he was the perfect person to help her out!
LaDawn said that her first issue was what she described as "the Grand Canyon" in the back of her head, which was caused by cowlicks and hair growth issues that have always been a problem for her. She was hoping that Christopher could help her out, and he knew right away that he was up for the task.
LaDawn could not believe her eyes when she saw her transformation after the makeover was complete. Upon seeing herself in the mirror, she said, "Oh my goodness, who is that?" As she looked over herself more, she absolutely loved her new hair and makeup, saying it was "pretty fine!"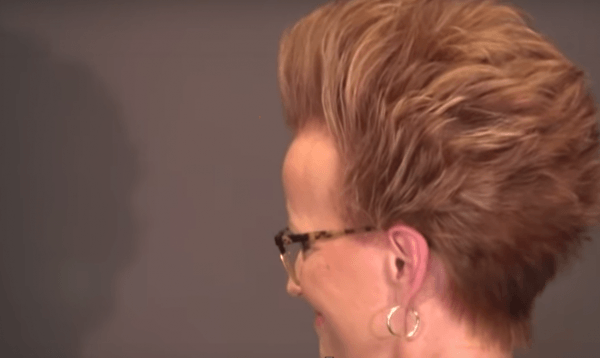 Social media users could not get enough of LaDawn's makeover, saying she looked decades younger once it was complete.
"Ok so the cut and color are gorgeous on her but HOLY COW STICK WITH THAT ROCK STAR LOOK…well, if you want to. That's like 30 years younger right there," one social media user commented, with another adding, "Stunning, the cut and color enhance her features and help her look younger."
Check out her makeover for yourself below!