If you love pecan pie but hate the hassle of making one, these Pecan Pie Muffins taste exactly like the pie but is much easier to make in muffin form.
These moist muffins have all the features you love about pecan pie, but they are acceptable to eat for breakfast. They make the perfect fall snack or dessert, so what are you waiting for?
To make this delicious treat, preheat your oven to 350 degrees. Grease a muffin tin with cooking spray and set aside.
Next, mix 2/3 cup of softened butter, 2 beaten eggs, and 1 cup of packed brown sugar. Mix these ingredients together until they are creamy and smooth.
The next step is to add 1/2 cup of flour and two cups of chopped pecans to the mixture and stir until thoroughly mixed together.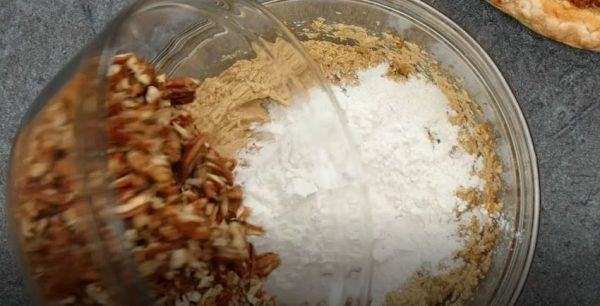 Spoon the batter equally into the greased muffin tins.
Add a few whole pecans to the tops of the muffin mixture in the tin, then bake for 15 to 18 minutes until a toothpick inserted in the middle comes out clean.
The best step comes next. Let the muffins cool and then enjoy!
These muffins make a great breakfast, snack, or addition to your lunch, or are great for sharing with company when they visit. So, what are you waiting for? Be sure to share this recipe with your family and friends. It might just be their new fall favorite.