Simon Brown's life changed forever in 2006, when he was serving in the Army.
Simon had just rescued six of his fellow soldiers who were stranded when their vehicle broke down.
As the soldiers were escaping, Simon was shot in the face by a sniper. Simon beat the odds by surviving, but he was forced to undergo 25 surgeries and was left partially blind.
Simon had to have his nose and cheekbones reconstructed and his jaw reshaped, and he also had to get a prosthetic eye.
Simon's confidence was completely destroyed as he had to learn to live as an independent adult again.
Then Simon met 5 year-old Temperance "Tempy" Pattinson, a child who loves soldiers and the military.
Tempy has been volunteering to help veterans since she was 3 years-old, and she has participated in charity triathlons dedicated to soldiers.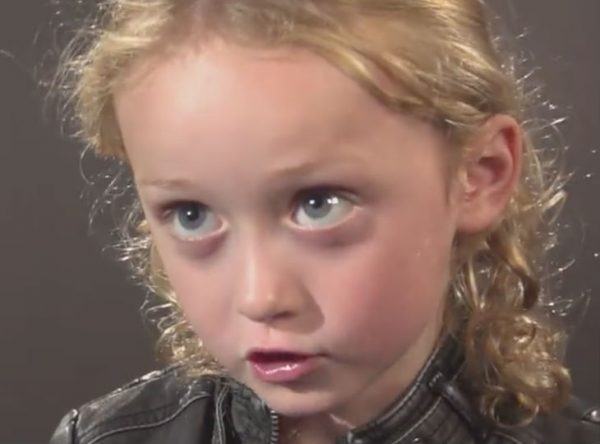 Tempy had always dreamed of meeting a soldier in person, so the organization Help for Heroes organized a meeting between her and Simon.
Simon was nervous about the meeting, as he was not sure how a little girl like Tempy would react to his scars and disfigurements, but he quickly realized he had nothing to fear at all!
Watch Simon and Tempy's heartwarming meeting in the video below.
The footage serves as a reminder of the sacrifices veterans make for their country, and of what we can do for them after they return home.
Though she is just a small child, Tempy still is incredibly grateful to Simon for everything he has done for her.
SHARE this story if you love and respect war veterans!